Wantedly送你一份工 — Internship Programme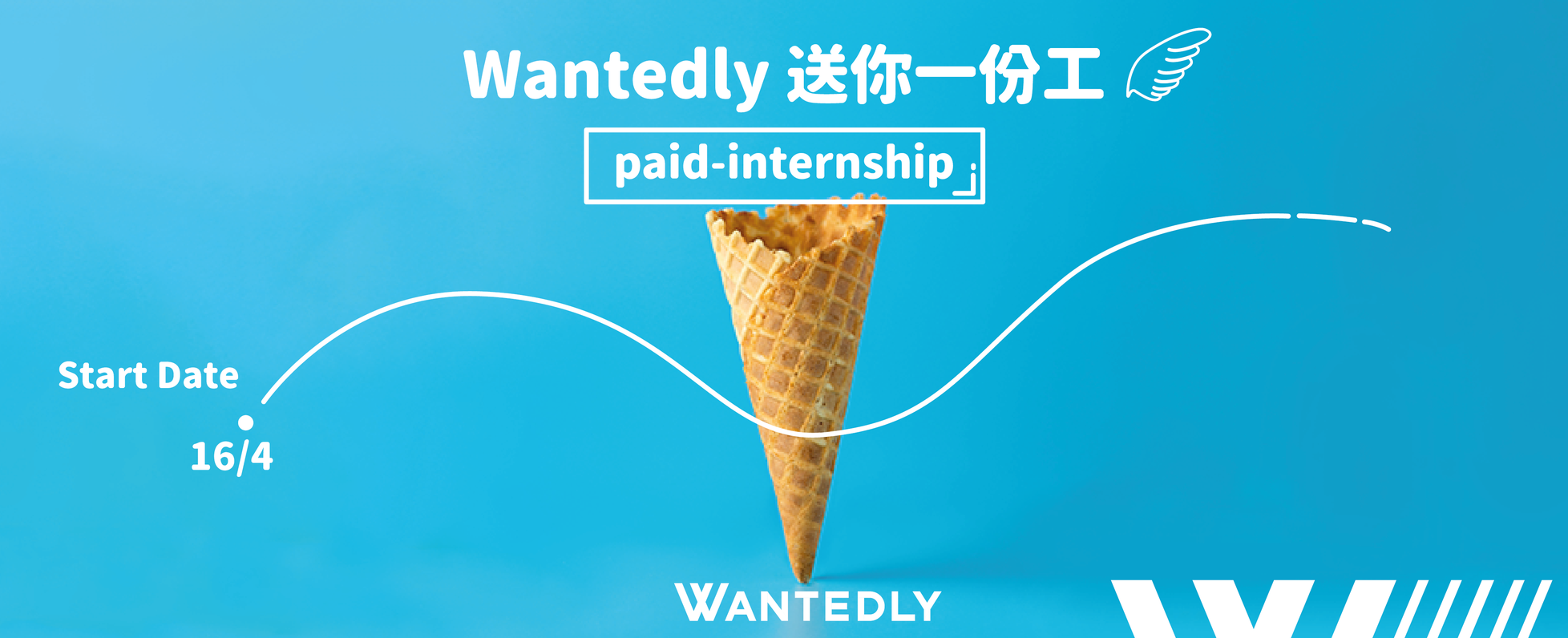 Meetup
2020.Aug.31
Mon
10:00 ~
at Garage Society Sheung Wan 25F, 2-12 Queen's Road West, Hong Kong
I'm the Country Lead for Wantedly HK. I'm here to bring Wantedly's vision to Hong Kong: creating a world where work drives passion.

Born in Hong Kong, and grew up in Canada, I'm happy working in both cultures. During my career in Hong Kong in a variety of start-ups in Hong Kong across differen...

Experienced Co-Founder with a demonstrated history of working in the design industry.
Award winner of "A' Design award in 2017" category for Mobile Technologies, received 4 international accolades in the year of 2015, including the Golden Pin and Design Award Asia.
Strong entrepreneurship profes...

1994年生まれ。イギリスのUCL生物学を卒業後、香港に働きます。

A girl who was fascinated by the glamour of luxury fashion empire yet was buried under countless spreadsheets and calculations. Afterall, it was just a not-so-glamorous numbers game. Don't get me wrong, I still love fashion. BUT, I decided to take a leap out of my comfort zone and landed on Wante...
知道大家最近都覺得搵工好困難,所以Wantedly就決定推出Paid Internship Programme,等大家可以攞吓工作經驗之餘,又唔使做免費勞工!
參加方法好簡單:
1. 喺Wantedly註冊做user
2. Join呢個meetup
3. 填好自己嘅Wantedly Profile (過20分已經好犀利!)
當你做好哂以上嘅步驟,Wantedly就會逢星期四都update一大堆internships出嚟,仲會提埋你去apply!
p.s. 總共有20間公司請人,40幾份internships,實有一份啱你啦!Register完記得「CLS」呀!
【時間】
由4月20號開始,Wantedly將會逢星期四send一堆新internships畀大家,歷時到5月尾先完結,等大家有足夠時間搵到份啱自己嘅工!
(中間仲會有好多搵工tips、見工秘訣之類,不定期咁私chat畀大家,記得要register咗呢個Meetup先收到的!)
【遊戲玩法】
1. 我哋inbox你新工之後記得再apply(有興趣的話)
2. 下面堆公司會screen大家嘅profile(所以記得要填靚佢先好apply!)
3. 公司會message大家做group interview
4. confirm、返工!
【要請人嘅公司】(後面係公司網址嚟,方便大家睇呀嘛)
- Spread-it [https://bit.ly/3cdwzUL]
- Emarsys [https://bit.ly/34DZtL1]
- The CareVoice Limited [https://bit.ly/2xhce25]
- Joy Aether Limited [https://bit.ly/2yZWyRd]
- TYA (HK) Limited [https://bit.ly/2K5ftfO]
- Awesome Foods [https://bit.ly/2wDl8GF]
- VenueHub [https://bit.ly/3cdxlRF]
- Fresh Accounting [https://bit.ly/2K5vh1S]
- Cryptomover Limited [https://bit.ly/2K2QABd]
- SS VENTURES LIMITED (Flytaxi) [https://bit.ly/2yZzMJg]
- Sotopia [https://bit.ly/2V4jQxM]
- SOCIF [https://bit.ly/2JZJa1E]
- ShiftCam Limited [https://bit.ly/2VsV7Cd]
- Styli Collective [https://bit.ly/2V4kdZc]
- CC Information Limited [https://bit.ly/2XA8Fi0]
- Allua Limited [https://bit.ly/3b8mGHz]
- Snow Fox Skincare [https://bit.ly/2RDcGhX]
- Ignite Innovations [https://bit.ly/2XA9l72]
- Hush Home [https://bit.ly/2XA9rLW]
- Ypernova [https://bit.ly/3chG4lU]
- OpenMinds [https://bit.ly/2V9rG9p]
【條款細則】
Wantedly當然冇能力要求啲公司出幾多糧畀大家、份internship又會last幾耐,但喺佢哋join呢個計劃之前,我哋一早就建議咗要出糧之餘,contract仲要長過兩個月,所以如果大家有關於任何公司嘅feedback想畀返我哋的話,記得記得用唔同嘅途徑話畀我哋知呀!
Location
Garage Society Sheung Wan 25F, 2-12 Queen's Road West, Hong Kong
Company info
Wantedly, Inc. (Hong Kong)
Founded on 2010/09
100 members
Garage Society Sheung Wan 25F, 2-12 Queen's Road West, Hong Kong
Wantedly送你一份工 — Internship Programme
2020.Aug.31
Mon
10:00 ~
at Garage Society Sheung Wan 25F, 2-12 Queen's Road West, Hong Kong